STRATEGY CONSULTING
Signature "Think Tanks for Thought Leaders" Consulting
Designed as powerful, actionable deep-dives, these strategic consulting engagements help take your ideas, thought leadership, publishing goals, and business to the next level of creative development, reach, and impact.
Strategy consulting plans provide a level of customized expert feedback and recommendations that literary agents don't have the time for and that most freelance editors and writing teachers are not experienced in. The goal is to get to the heart of YOU–which ideas, book, thought leadership steps, and outreach strategies will tap into your greatest strengths as well as your unique voice, message, and point of view. We'll work to shape your ideal position in the marketplace of ideas and impact.
For clients who are ready for a major national push and book, a Strategy Consulting project may serve as the first phase of work to develop a high-potential, high-impact book proposal or other collaborative work together.
Strategy consulting may include:
The big picture — Why now? Why you? Why this project?

What is the right book or project for you at this moment in time? What is your vision? Where are you stuck? What has worked and what hasn't? How can we align your vision with the best opportunities for success?

Taking stock of your true goals–what is your current truth? 

It is enormously helpful to refresh, take stock, and recommit to projects that make sense today–not yesterday. Whether you're a rising entrepreneur, an expert building a platform and body of work, a retired or retiring leader, a fiction writer or memoirist, or simply have a message to share, we'll discover what's possible, and where to invest your time, creativity, passion, and resources. We'll help you figure out what you need to do now and what can come later.

(Re)thinking the scope, timing, and goals for your project. 

Does your book or business vision fit your current capacity, goals, platform, ideal timing, business direction, and the clarity you need for success? Is it relevant? Will it have legs? Is it time to say Hell Yes, No, Maybe, or Later?

Audience

. Assessing and brainstorming the right/best audiences for your book or product. Where can you make your mark?

Concept and hook, including the elements of The Concept Lab

. Framing of the "big idea"–your "It"–with brainstorming around positioning, the elevator pitch, and titles to focus the concept. Possible development of a rough structure and chapter outline and chapter elements.

Models/formats.

Discussion of options for a full-length book, book proposal, keynote, course, workshop, series of articles, or a smart, fast-to-market "Starter Book," which is a powerful and effective option. 

Business model and monetizing discussion.

Understanding how your content and publishing efforts are part of a larger business and launch model–including the "economics" of publishing and platform development, including case examples.

Platform assessment and opportunities

. An analysis of your current platform and steps to

crystallize your positioning and brand, increase your visibility, build your relationships, and grow your platform while strengthening your ideas, voice, message, and reach. 

Publishing pathways. 

Taking an ecumenical approach to traditional, self-publishing, and hybrid pathways, customized recommendations for publishing options, services, timeframes, and steps.

Budgets, schedules, accountability, and the creative process.

Discussion of big and small issues around the creative process, business decisions, production elements, execution, and support.

Specific deliverables and follow-up.

We mutually agree on the areas of focus, deliverables, and follow-up.
To inquire about a Strategy Consulting project: Please email a brief bio, a description of your project, stage of work, and your goals–as you currently understand them! We'll schedule a call right away to see if there's a fit.
Working with Janet was like 'grad school' for a serious author; a true 'insider look' from someone who's bought and sold many properties. Janet was an advocate for the best possible long-term view for me and that was invaluable. And enjoyable too!
When I had just scribbles and scraps putting my first book together, Personalized Learning Playbook, Janet was key in working with me to crystallize the key ideas I wanted to share, the audience I most wanted to reach, and shaping the concept into a readable, accessible, and inspiring whole. She took a deep interest in maintaining my voice in the book and embraced the subject matter to truly add value as a partner. On a tight deadline, Janet was on point with feedback, kept us on schedule, and ensured that I was 100% happy with the end product.
It's difficult to describe how profoundly helpful Janet Goldstein is. She's direct, constructive, creative, and a fantastic listener. I recommend her to anyone who is serious about leaving the rejection cycle behind and who wants to build a strong constituency for their work. Janet: Thanks so much for a revolutionary process–challenging, helpful and life-changing.
If you know you have a book in you but don't know how to get it out, you need to talk to Janet sooner rather than later. She can help guide you from the initial stages of the idea all the way to *after* the book gets on a shelf. She knows the book business, past and present, and also has the perspective, compassion, and style to make sure your book actually gets written. If you're serious about getting your book written, sold, and read by your buyers, hire Janet. She'll help you get it done.
Janet was exceptional. We specifically sought out Janet as she had extensive experience in the publishing industry with a unique consultative approach that was ideal for our needs launching an innovative mental health and wellness platform. Janet provided invaluable guidance and expertise which resulted in the acquisition of key licensing rights. She is wicked smart, incredibly focused, and driven to produce desired client outcomes.
What makes Janet special is her ability to relate to a project in the most profound way. Her insight about my work is so deep and valuable that I am in awe at her ability to understand what I was trying to say and who I was trying to reach, even before I myself was fully aware of it.
A marvelous publishing advisor and thinking partner.
Sample projects from Strategy Consulting Clients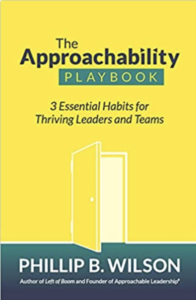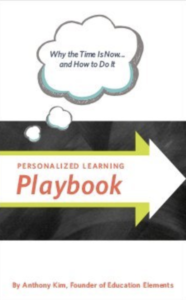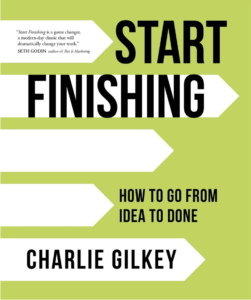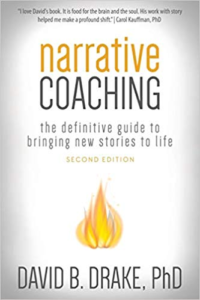 Feeling stalled? 
Get my 7 Steps to Take Your Book Project to the Next Level
plus my periodic Publishing & Strategy newsletter